Tasjiil Moujahed
Tasjiil Moujahed is an electro/electronica duo of Beirut-based musician Jawad Nawfal (Munma, Aequo, Infinite Moment Of Composure) and Berlin-based musician/composer/producer and Syrphe label owner C-drík (Axiome, Kirdec, Tetra Plok, etc.).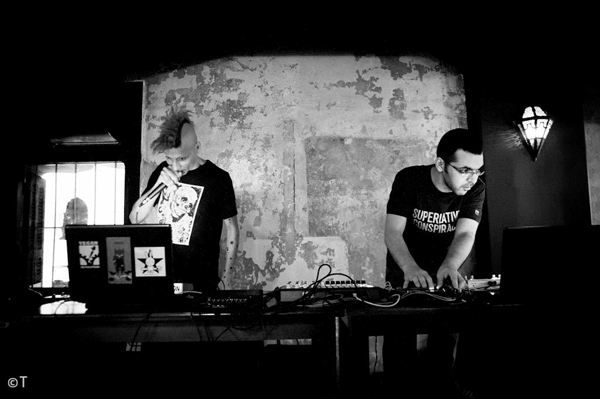 Photo by
Tanya Traboulsi
.
New album The Death of Permanence out now (CD and digital, September 2016), feel free to listen to it here :
Review in English Revelrouser
Rezension auf Deutsch African Paper
Interested in booking the band ? Feel free to contact us !